The jackpot for Friday's Mega Millions drawing soars to $370 million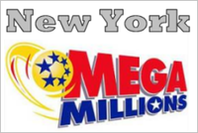 Updated: Wednesday, May 5, 2021 12:58 AM
Friday's Mega Millions game grand prize climbed to $370 million, because no player matched all six numbers drawn Tuesday night. The lump-sum cash payout for Friday will be $254.1 million. Tuesday's $345 million is the total payout - before taxes - if the prize is taken in annual installments. The winning numbers from Tuesday night, May 4th, 2021 were 04, 27, 32, 57, 63 with Mega Ball number 22 and Megaplier X3. The Mega Millions jackpot has been growing for 787 draws since Friday, October 4th, 2013.One lucky player from Maryland won the $189 million top prize in Tuesday, October 1st, 2013 drawing.
Although the jackpot was not hit Tuesday evening, some people still walked away with huge prizes. There were 4 2nd prize winners from Tuesday night's drawing, matching all 5 white ball numbers but not the Mega Ball number. The 4 second prize winning ticket(s) purchased in won a quarter million dollar cash each.
Additional prizes won Tuesday evening included 28 tickets that matched 4 white numbers together with Mega Ball and won $10,000. Additional prizes won Tuesday evening included 539 tickets that matched 4 white ball numbers and won $500. There were 1497 tickets that matched three white ball numbers as well as the Mega Ball and also won $200.
There were 170,132 Mega Millions winning tickets sold in the state of New York. There were 85066 top prize winning tickets sold in the state of New York.
With 9 ways to win, there were a total of 2,113,668 winning tickets sold across the nation in the Tuesday, May 4th, 2021 drawing.
Mega Millions lottery is played in 43 states and D.C. Roughly 50% of the Mega Millions sales goes back for the players through prize winnings. About 15% goes to retailer commissions and lottery operation expenses. Around 35% total sales is used to support government services, education and charities in the member states. Mega Millions game uses a 5/70 (white balls) + 1/25 (Mega Balls) matrix from which winning numbers are chosen. Each play costs $1. In some states, players can choose to pay $1 extra to purchase the Megaplier option, which multiplies the original prizes 2 to 5 times except grand prize. The odds of winning any prizes is about 1 to 14. The chances of winning Mega Millions jackpot are 1 to 302,575,350. The minimum Mega Millions advertised grand prize is $40,000,000. The annuity option is paid in 30 equal annual payments. Winners can choose one-time lump-sum cash payout instead.
Tue May 04, 2021 MEGA Millions Payout of U.S.
Numbers Matched
Prizes
# Winners
5 of 5 + Megaball
$345,000,000
0
5 of 5
$1,000,000
4
4 of 5 + Megaball
$10,000
28
4 of 5
$500
539
3 of 5 + Megaball
$200
1,497
3 of 5
$10
35,728
2 of 5 + Megaball
$10
30,388
1 of 5 + Megaball
$4
239,363
Megaball Only
$2
583,603
Tue May 04, 2021 MEGA Millions Payout of New York(w/o Megaplier)
Numbers Matched
Prizes
# Winners
5 of 5 + Megaball
$0
0
5 of 5
$1,000,000
0
4 of 5 + Megaball
$10,000
7
4 of 5
$500
41
3 of 5 + Megaball
$200
120
3 of 5
$10
3,168
2 of 5 + Megaball
$10
2,651
1 of 5 + Megaball
$4
20,420
Megaball Only
$2
49,996
Tue May 04, 2021 MEGA Millions Payout of New York(with Megaplier)
Numbers Matched
Prizes
# Winners
5 of 5
$3,000,000
0
4 of 5 + Megaball
$30,000
0
4 of 5
$1,500
3
3 of 5 + Megaball
$600
28
3 of 5
$30
333
2 of 5 + Megaball
$30
278
1 of 5 + Megaball
$12
2,342
Megaball Only
$6
5,679
More MEGA Millions Payouts
Nobody hit the jackpot. Tuesday's Mega Millions jackpot rises to $40 million


Saturday, June 19th, 2021, 01:42 AM


The grand prize for Tuesday Mega Millions game built to $40 million (lump-sum cash payout $28.2 million) after no player matched ...... Read More »
No jackpot ticket sold. Friday's Mega Millions jackpot increases to $30 million


Wednesday, June 16th, 2021, 12:54 AM


Friday's Mega Millions game grand prize will be worth a projected $30 million (cash option $20.7 million), because nobody hit all ...... Read More »
Saturday's Mega Millions jackpot leaps to $20 million; One second prize ticket sold


Saturday, June 12th, 2021, 12:58 AM


There was no ticket sold with all 6 winning numbers in the latest multi-state Mega Millions game draw, and the estimated jackpot ...... Read More »
A single ticket won $56 million Mega Millions jackpot in Tuesday night's drawing


Wednesday, June 9th, 2021, 12:45 AM


One single winner has taken the $56 million grand prize from the latest drawing of the multistate Mega Millions game. The single ...... Read More »
No ticket matched all six numbers last night. Tuesday's Mega Millions jackpot climbs to $56 million


Saturday, June 5th, 2021, 12:48 AM


The lottery official announced that the Friday, June 4th, 2021, Mega Millions drawing resulted in a rollover, generating an $56 ...... Read More »
Mega Millions jackpot increases to $45 million Friday; 2 second prize tickets sold


Wednesday, June 2nd, 2021, 12:55 AM


No one won Tuesday night's Mega Millions game drawing, worth $34 million, bringing the projected grand prize on Friday to $45 ...... Read More »
Mega Millions jackpot jumps to $34 million Tuesday, June 1st, 2021; 1 second prize ticket sold


Saturday, May 29th, 2021, 12:33 AM


The grand prize in the Mega Millions multistate lottery game continues moving up and is going to be up to $34 million for the next ...... Read More »
Mega Millions jackpot jumps to $22 million; One ticket won the second prize


Wednesday, May 26th, 2021, 01:46 AM


There was no ticket sold hit all five white ball numbers plus the Mega Ball number in the last multi-state Mega Millions draw, and ...... Read More »
One lucky player walked away with $515 million Mega Millions jackpot in Friday night's drawing


Saturday, May 22nd, 2021, 12:32 AM


A single lucky ticket in matched all 6 numbers in the Friday, May 21st, 2021 drawing and won the $515 million grand prize. The ...... Read More »
Friday's Mega Millions jackpot leaps to $515 million; 5 second prize tickets sold


Wednesday, May 19th, 2021, 01:16 AM


The lottery official announced that the Tuesday, May 18th, 2021, Mega Millions drawing resulted in a carry over, generating an ...... Read More »
New York MEGA Millions
SUN MON

TUE

WED THU

FRI

SAT


Next Draw: Tue Jun 22, 2021
$40.00 Million
Change: +$10.00 Million