Powerball jackpot rises to $100 million Saturday, March 7th, 2015; 7 second prize tickets sold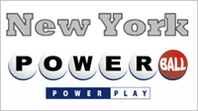 Updated: Thursday, March 5, 2015 01:12 AM
The grand prize in the Powerball multistate lottery game keeps rising up and is going to be up to an estimated $100 million for the next drawing on Saturday. The lump-sum cash payout will be a projected $66.3 million up for grab. The amount was rolled over because nobody matched all 6 winning numbers to win the $90 million grand prize Wednesday night. The numbers from Wednesday night, March 4th, 2015 were 08, 12, 15, 35, 50 and Powerball was 32.
Even though the grand prize was not hit Wednesday evening, some people still walked away with large winnings. There were 7 lucky tickets correctly matched the first five lotto numbers but missed Powerball number, which won the 2nd prize. The 6 second prize winning ticket(s) bought in California(2), Florida(1), Georgia(1), Montana(1) and New York(1) won $1 million cash. The other one second prize winner(s) from Virginia also chose Power Play, which doubled the prize to $2 million cash win!
Additional prizes won Wednesday night included 10 tickets that matched 4 white numbers together with Powerball and won $10,000. There were 2 tickets matched 4+1 with Power Play option, multiplying the winnings by 4 for a total win of $40,000 each!
There were 30,745 Powewrball winning tickets sold in the state of New York. The lucky New York ticket won the second prize was sold from . 122 tickets were sold in the state of New York which matched either 4 or 3+1 numbers. The lucky ticket holders will receive $100 each. 8 tickets were sold in the state of New York which matched either 4 or 3+1 numbers with Power Play. The lucky ticket holders will collect $200 each.
With 9 different prize tiers, there were 430,968 tickets across the nation won $10,624,394 prizes in the Wednesday, March 4th, 2015 drawing.
America's favorite Powerball game is played in 42 states, D.C. and the US Virgin Islands. Powerball drawings occur 2 times a week every Wednesday and Saturday at 10:59 p.m. Eastern Time. Each play costs $2. Players can choose to spend 1 extra dollar to buy the Power Play, which increases the prizes but not grand prize. The minimum Powerball advertised jackpot is $40 million. The annuity option is paid in 30 yearly increment payments. Winners can choose one-time lump sum cash payout option instead.
Wed Mar 04, 2015 Powerball Payout of U.S.
Numbers Matched
Prizes
# Winners
5 of 5 + Powerball(Jackpot)
$0
0
5 of 5
$1,000,000
6
California-2
Florida-1
Georgia-1
Montana-1
New York-1

4 of 5 + Powerball
$10,000
10
4 of 5
$100
606
3 of 5 + Powerball
$100
941
3 of 5
$7
35,824
2 of 5 + Powerball
$7
16,238
1 of 5 + Powerball
$4
100,693
Powerball Only
$4
196,833
Wed Mar 04, 2015 Powerball Payout of US(with PowerPlay)
Numbers Matched
Prizes
# Winners
5 of 5
$2,000,000
1
Virginia-1

4 of 5 + Powerball
$20,000
2
4 of 5
$200
138
3 of 5 + Powerball
$200
205
3 of 5
$14
8,224
2 of 5 + Powerball
$14
3,574
1 of 5 + Powerball
$8
23,103
Powerball Only
$8
44,570
Wed Mar 04, 2015 Powerball Payout of New York(w/o PowerPlay)
Numbers Matched
Prizes
# Winners
5 of 5 + Powerball(Jackpot)
$0
0
5 of 5
$1,000,000
1
4 of 5 + Powerball
$10,000
0
4 of 5
$100
50
3 of 5 + Powerball
$100
72
3 of 5
$7
2,928
2 of 5 + Powerball
$7
1,327
1 of 5 + Powerball
$4
8,086
Powerball Only
$4
16,059
Wed Mar 04, 2015 Powerball Payout of New York(with PowerPlay)
Numbers Matched
Prizes
# Winners
5 of 5
$2,000,000
0
4 of 5 + Powerball
$20,000
0
4 of 5
$200
4
3 of 5 + Powerball
$200
4
3 of 5
$14
244
2 of 5 + Powerball
$14
102
1 of 5 + Powerball
$8
636
Powerball Only
$8
1,232
More Powerball Payouts
Powerball jackpot rises to $100 million Saturday, March 7th, 2015; 7 second prize tickets sold


Thursday, March 5th, 2015, 01:12 AM


The grand prize in the Powerball multistate lottery game keeps rising up and is going to be up to an estimated $100 million for ...... Read More »
Wednesday's Powerball jackpot goes to $90 million; Seven second prize tickets sold


Sunday, March 1st, 2015, 01:57 AM


There were no Powerball game grand prize winners for Saturday's $80 million dollar drawing, so the jackpot will go to $90 million ...... Read More »
Powerball jackpot leaps to $80 million Saturday night; Four players won the second prize


Thursday, February 26th, 2015, 01:16 AM


There were no Powerball jackpot winners for Wednesday's $70 million dollar drawing, so the jackpot will rise to an estimated $80 ...... Read More »
Wednesday's Powerball jackpot rolls up to $70 million; Three second prize tickets sold


Sunday, February 22nd, 2015, 12:51 AM


Wednesday's Powerball game grand prize will be worth $70 million (lump-sum cash payout $45.8 million), because no one hit all five ...... Read More »
Saturday's Powerball jackpot rises to $60 million; 2 second prize tickets sold


Thursday, February 19th, 2015, 12:53 AM


The lottery official announced that the Wednesday, February 18th, 2015, POWERBALL's drawing resulted in a carry over, creating a ...... Read More »
Wednesday's Powerball jackpot moves to $50 million; Two tickets matched the first five numbers


Sunday, February 15th, 2015, 01:19 AM


There was no ticket sold matched all 5 white ball numbers and the Powerball number in the latest multi-state Powerball lottery ...... Read More »
Three winners split $500 million Powerball jackpot in Wednesday night's drawing


Thursday, February 12th, 2015, 01:52 AM


Three winning tickets for the Powerball game jackpot of $500 million were sold in North Carolina(1), Puerto Rico(1) and Texas(1). ...... Read More »
Powerball jackpot climbs to $450 million Wednesday, February 11th, 2015; 11 second prize tickets sold


Sunday, February 8th, 2015, 12:38 AM


There were no Powerball grand prize winners for Saturday's $360 million dollar drawing, so the jackpot will roll up to an ...... Read More »
Saturday's Powerball jackpot increases to $360 million; Eight second prize tickets sold


Thursday, February 5th, 2015, 12:37 AM


There were no Powerball game jackpot winners for Wednesday's $317 million dollar drawing, so the grand prize will move to $360 ...... Read More »
Powerball jackpot rises to $317 million Wednesday night; 8 tickets won the second prize


Sunday, February 1st, 2015, 12:54 AM


With no winner in the latest draw, the Powerball lottery jackpot will be worth an estimated $317 million (lump-sum cash payout ...... Read More »
New York Powerball
SUN MON TUE

WED

THU FRI

SAT


Next Draw: Sat Mar 7, 2015
$100.00 Million
Change: +$10.00 Million