No jackpot winning ticket sold last night. Powerball jackpot builds to $132,000,000 Wednesday, March 29th, 2023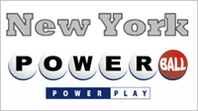 Updated: Tuesday, March 28, 2023 01:34 AM
Monday night's Powerball drawing has yielded no jackpot winner for the 122,000,000 grand prize. With no one matched all 5 white ball numbers plus the Powerball number in Powerball , Wednesday night's drawing will be worth an estimated $132,000,000 for a single winner. The cash option stands at an estimated $$71.4 million. The numbers from Monday, March 27th, 2023 drawing were 19-26-36-43-58 with Power Ball number 14.
Although there was no jackpot winner Monday evening, Powerball did produce some big winners. 9 3rd prize winning tickets were sold across the nation. There were 2 tickets matched 4+1 with Power Play option, multiplying the prizes by 4 for a total win of $40,000 each!
Additional prizes won Monday evening included 147 tickets that matched 4 white numbers and won $100. 49 additional tickets at this prize level were also wisely purchased with the Power Play option that doubled the prize to $200 cash! 367 tickets matched 3 of the 5 lotto numbers, as well as the Powerball number. These tickets are also each worth $100. There were 140 tickets matched 3+1 with Power Play option, doubled the prizes to win a total win of $200 each.
With 9 ways to win, there were a total of 306,247 tickets across U.S. won a total of $0 prizes in the Monday, March 27th, 2023 drawing.
America's favorite Powerball game is played in 42 states, D.C. and the US Virgin Islands. Powerball drawings occur every Wednesday and Saturday night at 10:59 PM Eastern Time. Powerball lottery uses a 5/69 (white balls) + 1/26 (Powerballs) matrix to randomly pick winning numbers. Each play costs $2. Players can choose to spend 1 extra dollar to purchase the Power Play, which increases the winnings except grand prize. The minimum Powerball advertised grand prize is 40 million dollar. Its annuity option is paid in 30 yearly increment payments in 29 years. Winners can select one lump-sum cash payout instead.
Mon Mar 27, 2023 Powerball Payout of U.S.
Numbers Matched
Prizes
# Winners
5 of 5 + Powerball
$122,000,000
0
5 of 5
$1,000,000
0
4 of 5 + Powerball
$50,000
7
4 of 5
$100
147
3 of 5 + Powerball
$100
367
3 of 5
$7
9,296
2 of 5 + Powerball
$7
7,815
1 of 5 + Powerball
$4
60,957
Powerball Only
$4
146,425
Mon Mar 27, 2023 Powerball Payout of US(with PowerPlay)
Numbers Matched
Prizes
# Winners
5 of 5 with Power Play
$2,000,000
0
4 of 5 + Powerball with Power Play
$150,000
2
4 of 5 with Power Play
$300
49
3 of 5 + Powerball with Power Play
$300
140
3 of 5 with Power Play
$21
3,394
2 of 5 + Powerball with Power Play
$21
2,896
1 of 5 + Powerball with Power Play
$12
21,764
Powerball Only with Power Play
$12
52,988
Mon Mar 27, 2023 Powerball Payout of New York(w/o PowerPlay)
Numbers Matched
Prizes
# Winners
5 of 5 + Powerball
$122,000,000
0
5 of 5
$1,000,000
0
4 of 5 + Powerball
$50,000
0
4 of 5
$100
13
3 of 5 + Powerball
$100
31
3 of 5
$7
869
2 of 5 + Powerball
$7
764
1 of 5 + Powerball
$4
6,110
Powerball Only
$4
14,390
Mon Mar 27, 2023 Powerball Payout of New York(with PowerPlay)
Numbers Matched
Prizes
# Winners
5 of 5 with Power Play
$2,000,000
0
4 of 5 + Powerball with Power Play
$150,000
0
4 of 5 with Power Play
$300
2
3 of 5 + Powerball with Power Play
$300
8
3 of 5 with Power Play
$21
157
2 of 5 + Powerball with Power Play
$21
151
1 of 5 + Powerball with Power Play
$12
1,083
Powerball Only with Power Play
$12
2,712
More Powerball Payouts
No jackpot winning ticket sold last night. Powerball jackpot builds to $132,000,000 Wednesday, March 29th, 2023


Tuesday, March 28th, 2023, 01:34 AM


Monday night's Powerball drawing has yielded no jackpot winner for the 122,000,000 grand prize. With no one matched all 5 white ...... Read More »
No ticket matched all 6 numbers. Powerball jackpot rolls up to 122,000,000


Sunday, March 26th, 2023, 01:08 AM


No player won Saturday night's Powerball drawing, worth 112,000,000, bringing the estimated jackpot on Monday to 122,000,000. The ...... Read More »
Powerball jackpot breaks to 112,000,000; One second prize ticket sold


Thursday, March 23rd, 2023, 12:40 AM


The multi-state Powerball game grand prize has went to 112,000,000 dollars after there was no grand prize winner in Wednesday's ...... Read More »
No jackpot winning ticket sold. Powerball jackpot leaps to $96,000,000


Tuesday, March 21st, 2023, 12:56 AM


The grand prize in America's favorite Powerball lottery is on the move. Since nobody correctly matched all six winning numbers in ...... Read More »
Powerball jackpot leaps to 86,000,000 Monday, March 20th, 2023; One player won the second prize


Sunday, March 19th, 2023, 01:12 AM


The grand prize in the multi-state Powerball lottery drawing moved to 86,000,000 for the Monday drawing. The lump-sum cash payout ...... Read More »
Nobody matched all 6 numbers last night. Powerball jackpot rises to $78,000,000


Thursday, March 16th, 2023, 12:57 AM


The Powerball game jackpot is on the move again. The grand prize for the Saturday, March 18th, 2023 drawing rises to $78,000,000 ...... Read More »
Powerball jackpot goes to $63,000,000; 1 player won the second prize


Tuesday, March 14th, 2023, 01:54 AM


The lottery official announced that the Monday, March 13th, 2023, POWERBALL's drawing resulted in a carry over, creating a ...... Read More »
Monday's Powerball jackpot leaps to 52,000,000; One second prize ticket sold


Sunday, March 12th, 2023, 01:38 AM


The jackpot in the multi-state Powerball drawing leaped to 52,000,000 for the Monday drawing. The cash value will be a projected ...... Read More »
Saturday's Powerball jackpot builds to $45,000,000; 1 player won the second prize


Thursday, March 9th, 2023, 01:02 AM


The multi-state Powerball jackpot has climbed to an estimated $45,000,000 dollars after there was no grand prize winner in ...... Read More »
No ticket matched all 6 numbers. Wednesday's Powerball jackpot climbs to 31,000,000


Tuesday, March 7th, 2023, 01:53 AM


The grand prize in America's favorite Powerball lottery game continues to increase exciting players all across the country. Since ...... Read More »
New York Powerball
SUN

MON

TUE

WED

THU FRI

SAT


Next Draw: Wed Mar 29, 2023
$132,000,000
Change: +$10,000,000