Powerball jackpot rolls up to 56,000,000 Monday; 1 player won the second prize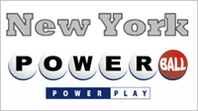 Updated: Sunday, November 27, 2022 01:53 AM
The Powerball jackpot has been pumped up to a projected 56,000,000 (cash value $29.1 million) for the next drawing in the multistate lottery game Monday night. The jackpot amount has been carried over because nobody hit all 6 winning numbers to take the 48,000,000 jackpot Saturday night. The winning numbers from Saturday, November 26th, 2022 drawing were 15, 30, 47, 50, 51 with Power Ball 03.
Even though the jackpot was not awarded Saturday evening, some players still walked away with big money. There was a single 2nd prize winner from Saturday night's Powerball drawing, matching the first 5 lotto numbers except the Powerball number. The one second prize winning ticket(s) bought in Arkansas won $1,000,000 cash.
Additional prizes won Saturday evening included 5 tickets that matched 4 white numbers plus the Powerball and won $10,000. There were 2 tickets matched 4+1 with Power Play option, multiplying the winnings by 4 for a total win of $40,000 each! Additional winners Saturday evening included 192 tickets that matched four white ball numbers and won $100. 73 additional players not just matched 4 white ball, but in addition bought the Power Play option, double the prizes to a total win of $200 each! 473 tickets matched three of the five lotto numbers, plus the Powerball number. These tickets are also each worth $100. There were 182 tickets matched 3+1 with Power Play option, doubled the prizes to win a total win of $200 each.
With 9 different prize levels, the Saturday night's drawing produced 442,293 winning tickets across U.S. with a total amount of $0 prizes.
Powerball can be played in 42 states, D.C. and the US Virgin Islands. Powerball drawings are held 2 times a week every Wednesday and Saturday at 10:59 PM Eastern Time. Each play costs $2. Players can choose to pay $1 extra to purchase the Power Play, which multiplies the original prizes except grand prize. The odds of winning is about 1 to 32. The odds of winning Powerball grand prize are 1 to 292,201,338. The minimum Powerball jackpot is $40,000,000. Its annuity option is paid in 30 yearly increment payments. Winners may choose one-time lump-sum cash payout instead.
Mon Nov 28, 2022 Powerball Payout of U.S.
Numbers Matched
Prizes
# Winners
5 of 5 + Powerball
$48,000,000
0
5 of 5
$1,000,000
1
California-1

4 of 5 + Powerball
$50,000
4
4 of 5
$100
120
3 of 5 + Powerball
$100
276
3 of 5
$7
7,597
2 of 5 + Powerball
$7
6,428
1 of 5 + Powerball
$4
49,020
Powerball Only
$4
122,361
Mon Nov 28, 2022 Powerball Payout of US(with PowerPlay)
Numbers Matched
Prizes
# Winners
5 of 5 with Power Play
$2,000,000
0
4 of 5 + Powerball with Power Play
$100,000
1
4 of 5 with Power Play
$200
46
3 of 5 + Powerball with Power Play
$200
126
3 of 5 with Power Play
$14
2,955
2 of 5 + Powerball with Power Play
$14
2,484
1 of 5 + Powerball with Power Play
$8
19,161
Powerball Only with Power Play
$8
47,851
Mon Nov 28, 2022 Powerball Payout of New York(w/o PowerPlay)
Numbers Matched
Prizes
# Winners
5 of 5 + Powerball
$48,000,000
0
5 of 5
$1,000,000
0
4 of 5 + Powerball
$50,000
1
4 of 5
$100
7
3 of 5 + Powerball
$100
26
3 of 5
$7
656
2 of 5 + Powerball
$7
568
1 of 5 + Powerball
$4
4,359
Powerball Only
$4
10,774
Mon Nov 28, 2022 Powerball Payout of New York(with PowerPlay)
Numbers Matched
Prizes
# Winners
5 of 5 with Power Play
$0
0
4 of 5 + Powerball with Power Play
$2,000,000
0
4 of 5 with Power Play
$100,000
2
3 of 5 + Powerball with Power Play
$200
6
3 of 5 with Power Play
$200
132
2 of 5 + Powerball with Power Play
$14
96
1 of 5 + Powerball with Power Play
$14
810
Powerball Only with Power Play
$8
2,217
More Powerball Payouts
Wednesday's Powerball jackpot builds to 65,000,000; 1 ticket matched the first five numbers


Tuesday, November 29th, 2022, 01:00 AM


The Powerball jackpot increased since no one hit all 5 lotto numbers plus the Powerball number from Monday night's 56,000,000 ...... Read More »
Powerball jackpot rolls up to 56,000,000 Monday; 1 player won the second prize


Sunday, November 27th, 2022, 01:53 AM


The Powerball jackpot has been pumped up to a projected 56,000,000 (cash value $29.1 million) for the next drawing in the ...... Read More »
Powerball jackpot increases to 48,000,000 Saturday night; Two second prize tickets sold


Thursday, November 24th, 2022, 01:19 AM


Wednesday night's Powerball drawing has yielded no jackpot winner for the 30,000,000 grand prize. With nobody matched all 5 lotto ...... Read More »
Powerball jackpot leaps to 30,000,000 Wednesday night; 1 ticket won the second prize


Tuesday, November 22nd, 2022, 01:13 AM


Monday night's Powerball game drawing has yielded no grand prize winner for the 20,000,000 grand prize. With nobody hit all 6 ...... Read More »
One single winner from Kansas scored 93,000,000 jackpot from the Powerball drawing Saturday night


Sunday, November 20th, 2022, 01:10 AM


One of the tickets sold in Kansas for the Powerball Saturday night matched all 6 numbers drawn. The player matching all five ...... Read More »
Saturday's Powerball jackpot builds to 93,000,000; 2 players won the second prize


Thursday, November 17th, 2022, 01:08 AM


There were no Powerball lottery grand prize winners for Wednesday's 76,000,000 dollar drawing, so the jackpot will leap to an ...... Read More »
Powerball jackpot rises to 76,000,000; One ticket won the second prize


Tuesday, November 15th, 2022, 01:14 AM


Monday night's Powerball game drawing has yielded no grand prize winner for the 59,000,000 grand prize. With no one matched all 6 ...... Read More »
Monday's Powerball jackpot rises to 59,000,000; One second prize ticket sold


Sunday, November 13th, 2022, 01:09 AM


There has been another carry over in the jackpot for the multistate Powerball - to 59,000,000. The cash option will be an ...... Read More »
Saturday's Powerball jackpot leaps to 47,000,000; Two second prize tickets sold


Thursday, November 10th, 2022, 01:01 AM


The projected jackpot for Wednesday night's drawing was 20,000,000. According to official Powerball, no player hit every number ...... Read More »
1,900,000,000 Powerball jackpot won in California


Tuesday, November 8th, 2022, 12:30 AM


The winning ticket for the Powerball lotto grand prize of 1,900,000,000 was sold in California. Nobody has yet claimed the prize ...... Read More »
New York Powerball
SUN MON TUE

WED

THU FRI

SAT


Next Draw: Wed Nov 30, 2022
65,000,000
Change: +9,000,000