Wednesday's Powerball jackpot increases to $50 million; Two second prize tickets sold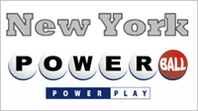 Updated: Sunday, October 4, 2015 01:16 AM
Wednesday's Powerball grand prize will be worth $50 million (lump-sum cash payout $32 million), because no player hit all five white ball numbers plus the Powerball number in Saturday night's drawing. The numbers from Saturday night, October 3rd, 2015 were 06-26-33-44-46 with Power Ball number 04.
Although the jackpot was not awarded Saturday evening, Powerball did produce some big winners. There were two lucky players that matched all 5 white ball numbers and won the 2nd prize. The 1 second prize winning ticket(s) bought in South Carolina won 1 million dollar cash. The other 1 second prize winner(s) from Tennessee also chose Power Play, which doubled the prize to $2 million cash win!
Other prizes won Saturday evening included 15 tickets that matched 4 white numbers as well as the Powerball and won $10,000. 8 additional tickets of this prize level were also wisely bought with the Power Play option that multiplied the prize 4 times to $40,000 cash!
There were 27,552 Powewrball winning tickets sold in the state of New York. One ticket sold in New York matched 4 white ball numbers plus the Powerball. The lucky ticket holder will collect $10,000 cash. 82 tickets were sold in the state of New York which matched either 4 or 3+1 numbers. The lucky ticket holders will receive $100 each. There were 11 lucky New York players won $200 prize by matching 4 or 3+1 numbers with Power Play purchased.
With nine prize levels, there were a total of 399,884 tickets across U.S. won a total of $5,603,757 prizes in the Saturday, October 3rd, 2015 drawing.
Powerball is an American popular lottery game sold in 44 member states as a shared jackpot game. Powerball drawings occur 2 times a week every Wednesday and Saturday night at 10:59 PM Eastern Time. Powerball lottery uses a 5/59+1/35 matrix to randomly pick winning numbers. Each play costs $2. Players can choose to pay 1 extra dollar to buy the Power Play, which multiplies the prizes except jackpot. The overall odds of winning any prizes is about 1 to 32. The chances of matching all six Powerball numbers are 1 to 175,223,510. The minimum Powerball jackpot starts at 40 million dollar. Its annuity option is paid in 30 graduated installments. Winners may choose one time lump-sum cash payout instead.
Sat Oct 03, 2015 Powerball Payout of U.S.
Numbers Matched
Prizes
# Winners
5 of 5 + Powerball(Jackpot)
$0
0
5 of 5
$1,000,000
1
South Carolina-1

4 of 5 + Powerball
$10,000
15
4 of 5
$100
483
3 of 5 + Powerball
$100
790
3 of 5
$7
26,609
2 of 5 + Powerball
$7
13,952
1 of 5 + Powerball
$4
91,171
Powerball Only
$4
185,208
Sat Oct 03, 2015 Powerball Payout of US(with PowerPlay)
Numbers Matched
Prizes
# Winners
5 of 5
$2,000,000
1
Tennessee-1

4 of 5 + Powerball
$20,000
8
4 of 5
$200
126
3 of 5 + Powerball
$200
201
3 of 5
$14
6,618
2 of 5 + Powerball
$14
3,559
1 of 5 + Powerball
$8
23,637
Powerball Only
$8
47,505
Sat Oct 03, 2015 Powerball Payout of New York(w/o PowerPlay)
Numbers Matched
Prizes
# Winners
5 of 5 + Powerball(Jackpot)
$0
0
5 of 5
$1,000,000
0
4 of 5 + Powerball
$10,000
1
4 of 5
$100
34
3 of 5 + Powerball
$100
48
3 of 5
$7
1,949
2 of 5 + Powerball
$7
1,095
1 of 5 + Powerball
$4
7,168
Powerball Only
$4
14,849
Sat Oct 03, 2015 Powerball Payout of New York(with PowerPlay)
Numbers Matched
Prizes
# Winners
5 of 5
$2,000,000
0
4 of 5 + Powerball
$20,000
0
4 of 5
$200
3
3 of 5 + Powerball
$200
8
3 of 5
$14
162
2 of 5 + Powerball
$14
102
1 of 5 + Powerball
$8
699
Powerball Only
$8
1,434
More Powerball Payouts
Wednesday's Powerball jackpot increases to $50 million; Two second prize tickets sold


Sunday, October 4th, 2015, 01:16 AM


Wednesday's Powerball grand prize will be worth $50 million (lump-sum cash payout $32 million), because no player hit all five ...... Read More »
One Powerball winning lottery ticket worth $301 million was purchased in Michigan


Thursday, October 1st, 2015, 01:24 AM


Somebody is celebrating in Michigan, and for good reason. A single ticket has won the grand prize from the latest Powerball game ...... Read More »
Powerball jackpot moves to $301 million Wednesday, September 30th, 2015; 8 tickets matched the first 5 numbers


Sunday, September 27th, 2015, 01:34 AM


There were no Powerball lottery grand prize winners for Saturday's $267 million dollar drawing, so the jackpot will jump to a ...... Read More »
The jackpot for Saturday's Powerball drawing skyrockets to $267 million


Thursday, September 24th, 2015, 01:32 AM


The projected grand prize for Wednesday night's drawing was $235 million. According to Powerball, nobody matched every number and ...... Read More »
Powerball jackpot builds to $235 million Wednesday; Nine second prize tickets sold


Sunday, September 20th, 2015, 01:38 AM


The grand prize in the Powerball multi-state lottery game has been rolled up to $235 million. The lump-sum cash payout stands at ...... Read More »
Powerball jackpot breaks to $208 million; Three tickets matched the first five numbers


Thursday, September 17th, 2015, 12:45 AM


With no winner in the last drawing, the Powerball jackpot will be worth $208 million (cash option $131.3 million) the next time ...... Read More »
Wednesday's Powerball jackpot leaps to $185 million; 2 second prize tickets sold


Sunday, September 13th, 2015, 01:02 AM


There was no ticket sold matched all six numbers in the last multi-state Powerball lottery draw, and the projected grand prize for ...... Read More »
Saturday's Powerball jackpot climbs to $167 million; Four second prize tickets sold


Thursday, September 10th, 2015, 01:59 AM


There were no tickets sold matched all 6 winning numbers in the last multi-state Powerball game draw, and the estimated grand ...... Read More »
Powerball jackpot builds to $149 million Wednesday night; Three tickets won the second prize


Sunday, September 6th, 2015, 01:51 AM


The lottery official announced that the Saturday, September 5th, 2015, POWERBALL's drawing resulted in a roll-over, producing a ...... Read More »
Saturday's Powerball jackpot goes to $133 million; 3 tickets matched the first five numbers


Thursday, September 3rd, 2015, 01:48 AM


There was no ticket sold matched all six numbers in the latest multi-state Powerball draw, and the estimated jackpot for ...... Read More »
New York Powerball
SUN MON TUE

WED

THU FRI

SAT


Next Draw: Wed Oct 7, 2015
$50.00 Million
Change: +$10.00 Million
Home | About Us | Privacy Policy | Site Map | Terms of Use | Contact Us
NYLOTTERYX.COM is not associated with the official New York State Lottery. The information contained in this website is provided for informational purposes only. Every effort has been made to ensure that the winning numbers and other information posted on this website are accurate. No valid claim may be based on the winning numbers or other information contained on this website. NYLOTTERYX.COM makes no warranties, guarantees or representations, of any kind, express or implied, as to the content, accuracy, completeness, reliability or timeliness of the information contained in this website or in the sites of any links provided herein. The information should always be verified by contacting the Official Lottery before it is used in any way. In the event of a discrepancy between the numbers posted on this website and the official winning numbers, the official winning numbers shall control.