Powerball jackpot rolls up to $110 million; 1 second prize ticket sold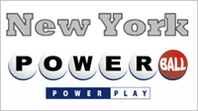 Updated: Sunday, July 15, 2018 01:52 AM
The grand prize in the multi-state Powerball drawing jumped to $110 million for the Wednesday drawing. The cash option will be $67.1 million. No ticket sold for Saturday's $100 million drawing matched 5 lotto numbers plus the Powerball number. The numbers drawn Saturday night, July 14th, 2018 were 22, 41, 42, 49, 67 and Powerball was 11. There was no jackpot winning ticket sold in the past 7 draws since Saturday, June 23rd, 2018. One lucky player from Oregon won the $151.00 million top prize in Wednesday, June 20th, 2018 drawing.
Though the grand prize was not hit Saturday evening, Powerball had some big winners. There was a single 2nd prize winning ticket from Saturday night's Powerball drawing, matching the first 5 lotto numbers except the Powerball number. The 1 lucky ticket(s) sold in Georgia, each won 1 million dollar cash by matching all 5 white ball numbers.
In addition, 8 tickets matched four of the five lotto numbers, plus the Powerball number. Those tickets are each worth $10,000. 2 additional players not just matched 4+1, but also bought the Power Play option, multiplying the prizes by 4 for a total win of $40,000 each! Other prizes won Saturday evening included 263 tickets that matched 4 white numbers and won $100. 72 additional tickets at this prize level were also wisely bought with the Power Play option that doubled winnings to $200 cash! 760 tickets matched 3 of the 5 lotto numbers, plus the Powerball number. These tickets are also each worth $100. There were 212 tickets matched 3+1 with Power Play option, doubled the winnings to win a total win of $200 each.
With 9 ways to win, there were a total of 638,776 tickets nationwide won a total of $0 prizes in the Saturday, July 14th, 2018 drawing.
Powerball game can be played in 42 states, D.C. and the US Virgin Islands. To play Powerball, pick 5 numbers from 1 to 69 then pick one Powerball number from 1 to 26. The minimum Powerball advertised jackpot starts at $40 million. Its annuity option is paid in 30 graduated installments in 29 years. Winners can select one lump-sum cash payout option instead.
Sat Jul 14, 2018 Powerball Payout of U.S.
Numbers Matched
Prizes
# Winners
5 of 5 + Powerball
$100,000,000
0
5 of 5
$1,000,000
1
Georgia-1

4 of 5 + Powerball
$50,000
8
4 of 5
$100
263
3 of 5 + Powerball
$100
760
3 of 5
$7
18,371
2 of 5 + Powerball
$7
15,805
1 of 5 + Powerball
$4
129,719
Powerball Only
$4
337,466
Sat Jul 14, 2018 Powerball Payout of US(with PowerPlay)
Numbers Matched
Prizes
# Winners
5 of 5 with Power Play
$0
0
4 of 5 + Powerball with Power Play
$2,000,000
2
4 of 5 with Power Play
$150,000
72
3 of 5 + Powerball with Power Play
$300
212
3 of 5 with Power Play
$300
4,593
2 of 5 + Powerball with Power Play
$21
4,288
1 of 5 + Powerball with Power Play
$21
34,874
Powerball Only with Power Play
$12
92,342
Sat Jul 14, 2018 Powerball Payout of New York(w/o PowerPlay)
Numbers Matched
Prizes
# Winners
5 of 5 + Powerball
$100,000,000
0
5 of 5
$1,000,000
0
4 of 5 + Powerball
$50,000
0
4 of 5
$100
20
3 of 5 + Powerball
$100
60
3 of 5
$7
1,585
2 of 5 + Powerball
$7
1,267
1 of 5 + Powerball
$4
10,652
Powerball Only
$4
27,450
Sat Jul 14, 2018 Powerball Payout of New York(with PowerPlay)
Numbers Matched
Prizes
# Winners
5 of 5 with Power Play
$0
0
4 of 5 + Powerball with Power Play
$2,000,000
0
4 of 5 with Power Play
$150,000
0
3 of 5 + Powerball with Power Play
$300
9
3 of 5 with Power Play
$300
132
2 of 5 + Powerball with Power Play
$21
124
1 of 5 + Powerball with Power Play
$21
1,036
Powerball Only with Power Play
$12
2,832
More Powerball Payouts
Powerball jackpot rolls up to $110 million; 1 second prize ticket sold


Sunday, July 15th, 2018, 01:52 AM


The grand prize in the multi-state Powerball drawing jumped to $110 million for the Wednesday drawing. The cash option will be ...... Read More »
Saturday's Powerball jackpot rolls up to $100 million; Three players won the second prize


Thursday, July 12th, 2018, 01:50 AM


The grand prize in the Powerball multistate lottery game keeps rising up and will be up to an estimated $100 million for the next ...... Read More »
Wednesday's Powerball jackpot leaps to $90 million; One second prize ticket sold


Sunday, July 8th, 2018, 12:34 AM


There has been another carry over in the jackpot for the multistate Powerball - to $90 million. The cash value will be an ...... Read More »
Nobody hit the jackpot. Powerball jackpot leaps to $80 million


Thursday, July 5th, 2018, 12:48 AM


No one won Wednesday night's Powerball drawing, worth $70 million, bringing the estimated jackpot on Saturday to $80 million. The ...... Read More »
Powerball jackpot leaps to $70 million; 1 player matched the first 5 numbers


Sunday, July 1st, 2018, 12:59 AM


Wednesday's Powerball lottery jackpot will be worth $70 million (lump-sum cash payout $42.4 million), since no player hit all five ...... Read More »
No one won the jackpot last night. Saturday's Powerball jackpot moves to $60 million


Thursday, June 28th, 2018, 12:48 AM


The Powerball lottery grand prize is on the move again. The jackpot for the Saturday, June 30th, 2018 drawing will be $60 million ...... Read More »
Powerball jackpot jumps to $50 million Wednesday night; 4 players matched the first 5 numbers


Sunday, June 24th, 2018, 12:46 AM


The Powerball game jackpot has jumped up to a projected $50 million (cash option $29.9 million) for the next drawing in the ...... Read More »
A Powerball winning ticket worth $151 million was purchased in Oregon


Thursday, June 21st, 2018, 01:42 AM


A single ticket sold in Oregon matched all six numbers in Wednesday night's Powerball lottery drawing, worth approximately $151 ...... Read More »
Wednesday's Powerball jackpot rolls up to $151 million; 4 players won the second prize


Sunday, June 17th, 2018, 01:31 AM


There was no ticket sold hit all five white ball numbers plus the Powerball number in the latest multi-state Powerball lottery ...... Read More »
Powerball jackpot rises to $137 million Saturday, June 16th, 2018; 1 second prize ticket sold


Thursday, June 14th, 2018, 12:45 AM


Wall Street is not the only place where fortunes are made and lost these days. One fortune is going to be up for grabs on ...... Read More »
New York Powerball
SUN MON TUE

WED

THU FRI

SAT


Next Draw: Wed Jul 18, 2018
$110.00 Million
Change: +$10.00 Million