The jackpot for Saturday's Powerball drawing skyrockets to $226 million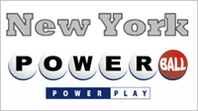 Updated: Thursday, August 5, 2021 12:57 AM
Without a grand prize winner in the latest drawing, the Powerball multistate lottery game has carried over its grand prize to $226 million for Saturday night's drawing. The cash option stands at $164.8 million up for grab. Nobody matched all 5 lotto numbers plus the Powerball number to win the $211 million grand prize Wednesday. The next Powerball game drawing is going to be at 10:59 PM Saturday night. The numbers from Wednesday, August 4th, 2021 drawing were 05, 21, 32, 36, 58 and Powerball number was 14. The Powerball jackpot has been rolling over for 15 draws since Wednesday, June 16th, 2021. The last jackpot was won by one lucky ticket sold in , matched all six numbers for a $31.00 million top prize.
Though the grand prize was not awarded Wednesday evening, some people still walked away with large winnings. There were 2 lucky players that correctly matched the first 5 white ball numbers and won the 2nd prize. The 2 lucky ticket(s) bought in Michigan(1) and New York(1), each won $1 million cash by matching all 5 white ball numbers.
In addition, 12 tickets matched four of the five lotto numbers, plus the Powerball number. Those tickets are each worth $10,000. 1 additional tickets of this prize level were also wisely purchased with the Power Play option that multiplied the prize 4 times to $40,000 cash! Also, 311 tickets matched four of the five lotto numbers. Those tickets are each worth $100. There were 93 tickets matched 4 white ball with Power Play option, doubled the winnings to a total win of $200 each! There were 882 tickets that correctly matched three white ball numbers plus the Powerball and also won $100. 227 additional players not just matched 3+1, and also bought the Power Play option, doulbled the winnings to $200 cash each ticket.
There were 49,800 Powewrball winning tickets sold in the state of New York. The lucky New York ticket won the second prize was sold from . There were 90 lucky New Yorkers won $100 prize by matching 4 or 3+1 numbers. 17 tickets were sold in the state of New York which matched either 4 or 3+1 numbers with Power Play. The lucky ticket holders will receive $200 each.
With nine prize tiers, there were 646,336 tickets across the nation won a total of $0 prizes in the Wednesday, August 4th, 2021 drawing.
Powerball is an American popular lottery game can be played in 44 member states as a shared jackpot game. Powerball drawings are held 2 times a week every Wednesday and Saturday night at 10:59 PM Eastern Time. Each play costs $2. Players can choose to spend $1 extra to purchase the Power Play, which increases the prizes but not jackpot. The minimum Powerball advertised jackpot is $40,000,000. The annuity option is paid in 30 graduated payments in 29 years. Winners can choose one lump-sum cash payout option instead.
Wed Aug 04, 2021 Powerball Payout of U.S.
Numbers Matched
Prizes
# Winners
5 of 5 + Powerball
$211,000,000
0
5 of 5
$1,000,000
2
Michigan-1
New York-1

4 of 5 + Powerball
$50,000
12
4 of 5
$100
311
3 of 5 + Powerball
$100
882
3 of 5
$7
22,264
2 of 5 + Powerball
$7
18,161
1 of 5 + Powerball
$4
137,665
Powerball Only
$4
326,279
Wed Aug 04, 2021 Powerball Payout of US(with PowerPlay)
Numbers Matched
Prizes
# Winners
5 of 5 with Power Play
$2,000,000
0
4 of 5 + Powerball with Power Play
$100,000
1
4 of 5 with Power Play
$200
93
3 of 5 + Powerball with Power Play
$200
227
3 of 5 with Power Play
$14
5,917
2 of 5 + Powerball with Power Play
$14
4,898
1 of 5 + Powerball with Power Play
$8
38,687
Powerball Only with Power Play
$8
90,937
Wed Aug 04, 2021 Powerball Payout of New York(w/o PowerPlay)
Numbers Matched
Prizes
# Winners
5 of 5 + Powerball
$211,000,000
0
5 of 5
$1,000,000
1
4 of 5 + Powerball
$50,000
0
4 of 5
$100
20
3 of 5 + Powerball
$100
70
3 of 5
$7
1,873
2 of 5 + Powerball
$7
1,591
1 of 5 + Powerball
$4
12,092
Powerball Only
$4
28,555
Wed Aug 04, 2021 Powerball Payout of New York(with PowerPlay)
Numbers Matched
Prizes
# Winners
5 of 5 with Power Play
$0
0
4 of 5 + Powerball with Power Play
$2,000,000
0
4 of 5 with Power Play
$100,000
5
3 of 5 + Powerball with Power Play
$200
12
3 of 5 with Power Play
$200
227
2 of 5 + Powerball with Power Play
$14
173
1 of 5 + Powerball with Power Play
$14
1,497
Powerball Only with Power Play
$8
3,684
More Powerball Payouts
The jackpot for Saturday's Powerball drawing skyrockets to $226 million


Thursday, August 5th, 2021, 12:57 AM


Without a grand prize winner in the latest drawing, the Powerball multistate lottery game has carried over its grand prize to $226 ...... Read More »
The jackpot for Wednesday's Powerball drawing skyrockets to $211 million


Sunday, August 1st, 2021, 12:51 AM


The multi-state Powerball lottery jackpot has leaped to a projected $211 million dollars after there was no jackpot winner in ...... Read More »
Nobody hit the jackpot. Powerball jackpot breaks to $199 million


Thursday, July 29th, 2021, 12:59 AM


There were no tickets sold matched all six winning numbers in the last multi-state Powerball game draw, and the estimated jackpot ...... Read More »
Powerball jackpot moves to $186 million; 7 tickets matched the first five numbers


Sunday, July 25th, 2021, 01:14 AM


The jackpot in America's favorite Powerball lottery game continues to move up exciting players all across the country. Because no ...... Read More »
Powerball jackpot increases to $174 million Saturday, July 24th, 2021; 2 players matched the first five numbers


Thursday, July 22nd, 2021, 01:24 AM


The jackpot in the Powerball multistate lottery game keeps moving up and will be up to a projected $174 million for the next ...... Read More »
Wednesday's Powerball jackpot leaps to $161 million; One ticket won the second prize


Sunday, July 18th, 2021, 01:07 AM


The Powerball grand prize is on the move again. The jackpot for the Wednesday, July 21st, 2021 drawing increases to $161 million ...... Read More »
Powerball jackpot builds to $150 million Saturday, July 17th, 2021; 1 second prize ticket sold


Thursday, July 15th, 2021, 01:15 AM


The lottery official announced that the Wednesday, July 14th, 2021, POWERBALL's drawing resulted in a rollover, generating a $150 ...... Read More »
Powerball jackpot leaps to $137 million; 3 tickets matched the first five numbers


Sunday, July 11th, 2021, 12:44 AM


The Powerball grand prize increased because nobody hit all 5 white ball numbers and the Powerball number from Saturday night's ...... Read More »
Nobody matched all 6 numbers last night. Saturday's Powerball jackpot builds to $127 million


Thursday, July 8th, 2021, 12:45 AM


The lottery official announced that the Wednesday, July 7th, 2021, POWERBALL's drawing resulted in a carry over, creating a $127 ...... Read More »
Nobody matched all 6 numbers last night. Wednesday's Powerball jackpot rises to $113 million


Sunday, July 4th, 2021, 01:39 AM


There were no tickets sold with all five white ball numbers plus the Powerball number in the latest multi-state Powerball draw, ...... Read More »
New York Powerball
SUN MON TUE

WED

THU FRI

SAT


Next Draw: Sat Aug 7, 2021
$226.00 Million
Change: +$15.00 Million