$155 million Powerball grand prize won in Wisconsin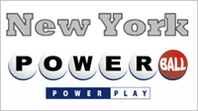 Updated: Thursday, March 23, 2017 01:39 AM
One winning ticket in Wednesday's Powerball game $155 million drawing was purchased in Wisconsin. The numbers from Wednesday, March 22nd, 2017 drawing were 02-09-27-29-42 and Powerball was 09. The winner can take a cash option worth $92.4 million before taxes, or choose to receive 29-year, 30-installment annuity option. The jackpot winner is encouraged to sign the ticket, put it in a secure place and contact lottery officials as soon as possible. Jackpot winner has the chance to select the cash value of the jackpot while claimng the prizes. If the winner does not make choice, the payment option will revert to annuity by default.
Together with the grand prize won on Wednesday, Powerball produced a lot more happy winners walked away with huge prizes. There were 2 tickets that matched all five white ball numbers and won the 2nd prize. The 2 second prize winning ticket(s) sold in New York(1) and South Carolina(1) will collect $1,000,000 cash.
Additional major winners Wednesday evening included 32 tickets that matched 4 white ball numbers plus the Powerball and won $10,000. 9 additional players not just matched 4+1, but additionally chose the Power Play option, multiplying the winnings by 4 for a total win of $40,000 each! Also, 555 tickets matched 4 of the 5 lotto numbers. Those tickets are each worth $100. There were 139 tickets matched 4 white ball with Power Play option, doubled the prizes to a total win of $200 each! There were 1340 tickets that matched three white ball numbers as well as the Powerball and also won $100. 351 additional players not only matched 3+1, and also chose the Power Play option, doulbled the prizes to $200 cash each ticket.
There were 51,867 Powewrball winning tickets sold in the state of New York. The lucky New York ticket won the second prize was sold from . 4 tickets sold in New York matched 4 lotto numbers plus the Powerball. These lucky ticket holders will collect $10,000 cash each. There were 169 lucky New Yorkers won $100 prize by matching 4 or 3+1 numbers. 13 tickets were sold in the state of New York which matched either 4 or 3+1 numbers with Power Play. The lucky ticket holders will receive $200 each.
With 9 prize levels, there were a total of 679,991 tickets nationwide won a total of $8,270,839 prizes in the Wednesday, March 22nd, 2017 drawing.
The upcoming Powerball lotto jackpot is estimated at $40 million for Saturday, March 25th, 2017. The cash option will be $23.9 million.
Powerball is one of the most popular lottery games in the U.S. offered in 44 lottery jurisdictions as a shared jackpot game. Powerball drawings are held every Wednesday and Saturday night at 10:59 p.m. Eastern Time. Each play costs $2. Players can choose to spend 1 extra dollar to buy the Power Play, which multiplies the original winnings but not grand prize. The odds of winning is about 1 to 32. The chances of matching all six Powerball numbers are about 1 in 292 million. The minimum Powerball grand prize is $40,000,000. The annuity option is paid in 30 yearly increment installments in 29 years. Winners may choose one-time lump-sum cash payout instead.
Wed Mar 22, 2017 Powerball Payout of U.S.
Numbers Matched
Prizes
# Winners
5 of 5 + Powerball(Jackpot)
$155,000,000
1
Wisconsin-1

5 of 5
$1,000,000
2
New York-1
South Carolina-1

4 of 5 + Powerball
$50,000
32
4 of 5
$100
555
3 of 5 + Powerball
$100
1,340
3 of 5
$7
30,105
2 of 5 + Powerball
$7
23,504
1 of 5 + Powerball
$4
153,819
Powerball Only
$4
337,993
Wed Mar 22, 2017 Powerball Payout of US(with PowerPlay)
Numbers Matched
Prizes
# Winners
5 of 5
$2,000,000
0
4 of 5 + Powerball
$100,000
9
4 of 5
$200
139
3 of 5 + Powerball
$200
351
3 of 5
$14
7,868
2 of 5 + Powerball
$14
6,082
1 of 5 + Powerball
$8
37,859
Powerball Only
$8
80,332
Wed Mar 22, 2017 Powerball Payout of New York(w/o PowerPlay)
Numbers Matched
Prizes
# Winners
5 of 5 + Powerball(Jackpot)
$0
0
5 of 5
$1,000,000
1
4 of 5 + Powerball
$50,000
4
4 of 5
$100
41
3 of 5 + Powerball
$100
128
3 of 5
$7
2,724
2 of 5 + Powerball
$7
2,062
1 of 5 + Powerball
$4
13,464
Powerball Only
$4
29,030
Wed Mar 22, 2017 Powerball Payout of New York(with PowerPlay)
Numbers Matched
Prizes
# Winners
5 of 5
$2,000,000
0
4 of 5 + Powerball
$100,000
0
4 of 5
$200
1
3 of 5 + Powerball
$200
12
3 of 5
$14
300
2 of 5 + Powerball
$14
243
1 of 5 + Powerball
$8
1,315
Powerball Only
$8
2,542
More Powerball Payouts
$155 million Powerball grand prize won in Wisconsin


Thursday, March 23rd, 2017, 01:39 AM


One winning ticket in Wednesday's Powerball game $155 million drawing was purchased in Wisconsin. The numbers from Wednesday, ...... Read More »
Powerball jackpot breaks to $155 million Wednesday; Two tickets matched the first 5 numbers


Sunday, March 19th, 2017, 01:50 AM


Wednesday's Powerball lottery jackpot increased to $155 million, since no player matched all five lotto numbers plus the Powerball ...... Read More »
Saturday's Powerball jackpot climbs to $141 million; Two second prize tickets sold


Thursday, March 16th, 2017, 01:10 AM


The grand prize in the multi-state Powerball drawing rised to $141 million for the Saturday drawing. The lump-sum cash payout will ...... Read More »
No one won the jackpot last night. Powerball jackpot rolls up to $123 million Wednesday, March 15th, 2017


Sunday, March 12th, 2017, 01:28 AM


The Powerball lottery grand prize has jumped up to an estimated $123 million (lump-sum cash payout $72.7 million) for the next ...... Read More »
No one matched all 6 numbers last night. Powerball jackpot rolls up to $104 million


Thursday, March 9th, 2017, 01:55 AM


Without a big winner in the latest drawing, the Powerball multistate lottery game has rolled over the grand prize to $104 million ...... Read More »
Wednesday's Powerball jackpot rolls up to $85 million; 1 second prize ticket sold


Sunday, March 5th, 2017, 01:59 AM


The jackpot in the Powerball multi-state lottery game has been rolled up to $85 million. The lump-sum cash payout stands at $51 ...... Read More »
No jackpot winning ticket sold last night. Saturday's Powerball jackpot breaks to $68 million


Thursday, March 2nd, 2017, 01:36 AM


No player won Wednesday night's Powerball game drawing, worth $53 million, bringing the projected grand prize on Saturday to $68 ...... Read More »
Powerball jackpot goes to $53 million Wednesday, March 1st, 2017; 1 player matched the first five numbers


Sunday, February 26th, 2017, 12:59 AM


There were no tickets sold hit all 6 numbers in the latest multi-state Powerball draw, and the estimated jackpot for Wednesday's ...... Read More »
One Powerball winning ticket worth $403 million was sold in Indiana


Thursday, February 23rd, 2017, 01:13 AM


One single winner has taken the $403 million grand prize from the latest drawing of the multistate Powerball game. The single ...... Read More »
Powerball jackpot builds to $403 million; Nine players matched the first 5 numbers


Sunday, February 19th, 2017, 01:17 AM


No one won Saturday night's Powerball lottery drawing, worth $349 million, bringing the estimated grand prize on Wednesday to $403 ...... Read More »
New York Powerball
SUN MON TUE

WED

THU FRI

SAT


Next Draw: Sat Mar 25, 2017
$40.00 Million
Change: -$115.00 Million