Powerball jackpot builds to $403 million; Nine players matched the first 5 numbers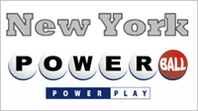 Updated: Sunday, February 19, 2017 01:17 AM
No one won Saturday night's Powerball lottery drawing, worth $349 million, bringing the estimated grand prize on Wednesday to $403 million. The cash option will be $243.9 million up for grab. The winning numbers from Saturday, February 18th, 2017 drawing were 03, 07, 09, 31, 33 with Power Ball number 20. There was no jackpot winning ticket sold in the past eighteen draws since Wednesday, December 21st, 2016. One lucky player from Delaware won the $119.00 million top prize in Saturday, December 17th, 2016 drawing.
Although there was no grand prize winner Saturday evening, Powerball did produce some big winners. There were nine 2nd prize winning tickets from Saturday night's drawing, matching all five numbers except the Powerball number. The six second prize winning ticket(s) bought in Louisiana(1), Maryland(1), New Jersey(1), New York(1), Pennsylvania(1) and Texas(1) won $1,000,000 cash. The other 3 second prize winner(s) from Pennsylvania(1), Rhode Island(1) and Texas(1) also chose Power Play, which doubled the prize to 2 million dollar cash win!
Additional prizes won Saturday night included 55 tickets that matched 4 white numbers together with Powerball and won $10,000. 3 additional players not only matched 4+1, and also bought the Power Play option, multiplying the prizes by 4 for a total win of $40,000 each!
There were 132,183 Powewrball winning tickets sold in the state of New York. The lucky New York ticket won the second prize was sold from . There were four lucky New Yorkers matched 4 white ball numbers in addition to the Powerball and won $10,000. There were 432 lucky New York winners won $100 prize by matching 4 or 3+1 numbers. 34 tickets were sold in the state of New York which matched either 4 or 3+1 numbers with Power Play. The lucky ticket holders will collect $200 each.
With nine ways to win, the Saturday night's drawing produced 1,650,396 winning tickets across the nation with a total amount of $25,192,029 prizes.
Powerball is an American popular lottery game offered in 44 lottery jurisdictions as a pari-mutuel jackpot game. Powerball drawings occur 2 times a week every Wednesday and Saturday night at 10:59 PM Eastern Time. Each play costs $2. Players can choose to pay 1 extra dollar to buy the Power Play, which multiplies the prizes but not grand prize. The overall odds of winning is about 1 to 32. The odds of winning Powerball grand prize are about 1 in 292 million. The minimum Powerball advertised grand prize is $40,000,000. Its annuity option is paid in 30 yearly increment installments in 29 years. Winners can select one-time lump-sum cash payout option instead.
Sat Feb 18, 2017 Powerball Payout of U.S.
Numbers Matched
Prizes
# Winners
5 of 5 + Powerball(Jackpot)
$349,000,000
0
5 of 5
$1,000,000
6
Louisiana-1
Maryland-1
New Jersey-1
New York-1
Pennsylvania-1
Texas-1

4 of 5 + Powerball
$50,000
55
4 of 5
$100
1,705
3 of 5 + Powerball
$100
3,007
3 of 5
$7
89,832
2 of 5 + Powerball
$7
53,790
1 of 5 + Powerball
$4
379,052
Powerball Only
$4
875,142
Sat Feb 18, 2017 Powerball Payout of US(with PowerPlay)
Numbers Matched
Prizes
# Winners
5 of 5
$2,000,000
3
Pennsylvania-1
Rhode Island-1
Texas-1

4 of 5 + Powerball
$150,000
3
4 of 5
$300
378
3 of 5 + Powerball
$300
559
3 of 5
$21
18,464
2 of 5 + Powerball
$21
9,895
1 of 5 + Powerball
$12
66,742
Powerball Only
$12
151,763
Sat Feb 18, 2017 Powerball Payout of New York(w/o PowerPlay)
Numbers Matched
Prizes
# Winners
5 of 5 + Powerball(Jackpot)
$0
0
5 of 5
$1,000,000
1
4 of 5 + Powerball
$50,000
4
4 of 5
$100
150
3 of 5 + Powerball
$100
282
3 of 5
$7
8,258
2 of 5 + Powerball
$7
4,837
1 of 5 + Powerball
$4
33,505
Powerball Only
$4
77,736
Sat Feb 18, 2017 Powerball Payout of New York(with PowerPlay)
Numbers Matched
Prizes
# Winners
5 of 5
$2,000,000
0
4 of 5 + Powerball
$150,000
0
4 of 5
$300
13
3 of 5 + Powerball
$300
21
3 of 5
$21
657
2 of 5 + Powerball
$21
301
1 of 5 + Powerball
$12
1,940
Powerball Only
$12
4,478
More Powerball Payouts
Powerball jackpot builds to $403 million; Nine players matched the first 5 numbers


Sunday, February 19th, 2017, 01:17 AM


No one won Saturday night's Powerball lottery drawing, worth $349 million, bringing the estimated grand prize on Wednesday to $403 ...... Read More »
Powerball jackpot climbs to $349 million Saturday, February 18th, 2017; 5 second prize tickets sold


Thursday, February 16th, 2017, 12:48 AM


With no winner in the last draw, the Powerball jackpot will be worth a projected $349 million (cash option $213.1 million) the ...... Read More »
Powerball jackpot leaps to $310 million Wednesday, February 15th, 2017; Five second prize tickets sold


Sunday, February 12th, 2017, 01:31 AM


The grand prize in the multi-state Powerball drawing grew to $310 million for the Wednesday drawing. The lump-sum cash payout will ...... Read More »
Powerball jackpot moves to $285 million Saturday night; 3 second prize tickets sold


Thursday, February 9th, 2017, 01:53 AM


The Powerball game jackpot is on the move again. The jackpot for the Saturday, February 11th, 2017 drawing increases to $285 ...... Read More »
Big Powerball jackpot up for grabs Wednesday night


Sunday, February 5th, 2017, 12:44 AM


There were no Powerball game jackpot winners for Saturday's $229 million dollar drawing, so the jackpot will build to an estimated ...... Read More »
Saturday's Powerball jackpot leaps to $229 million; Four players won the second prize


Thursday, February 2nd, 2017, 12:37 AM


Saturday's Powerball game grand prize will be worth an estimated $229 million (lump-sum cash payout $138.3 million), because no ...... Read More »
Wednesday's Powerball jackpot leaps to $206 million; Three tickets won the second prize


Sunday, January 29th, 2017, 01:07 AM


No player hit all the Powerball game six winning numbers for Saturday, January 28th, 2017 (that includes you) so $187 million ...... Read More »
Powerball jackpot goes to $187 million Saturday, January 28th, 2017; 1 player matched the first five numbers


Thursday, January 26th, 2017, 01:17 AM


The jackpot in the Powerball multistate lottery game continues rising up and will be up to $187 million for the upcoming drawing ...... Read More »
Wednesday's Powerball jackpot breaks to $170 million; 2 second prize tickets sold


Sunday, January 22nd, 2017, 01:40 AM


The Powerball multi-state lottery jackpot jumped to $170 million (cash option $103 million) Wednesday night when there were no ...... Read More »
Powerball jackpot increases to $153 million Saturday; 1 second prize ticket sold


Thursday, January 19th, 2017, 12:44 AM


The grand prize in the multi-state Powerball drawing rised to $153 million for the Saturday drawing. The cash option will be $93.5 ...... Read More »
New York Powerball
SUN MON TUE

WED

THU FRI

SAT


Next Draw: Wed Feb 22, 2017
$403.00 Million
Change: +$54.00 Million