Powerball jackpot leaps to $60 million Wednesday; One player matched the first five numbers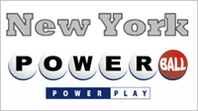 Updated: Sunday, September 25, 2016 01:59 AM
The jackpot in the Powerball multi-state lottery game has been rolled up to $60 million. The cash option will be $40.7 million. The prize amount was rolled over since nobody hit all five lotto numbers plus the Powerball number in Saturday's $50 million drawing. The next Powerball game drawing is Wednesday night. The numbers from Saturday night, September 24th, 2016 were 07-15-20-29-41 and Powerball was 22.
While the jackpot was not hit Saturday evening, some people still walked away with large winnings. There was only one lucky ticket correctly matched all 5 numbers but missed Powerball number, which won the 2nd prize. The one second prize winning ticket(s) purchased in California won $1 million cash.
Other major winners Saturday evening included 12 tickets that matched four white ball numbers as well as the Powerball and won $10,000. 3 additional players not just matched 4+1, but also purchased the Power Play option, multiplying the prizes by 4 for a total win of $40,000 each! Other prizes won Saturday evening included 352 tickets that matched 4 white numbers and won $100. 105 additional tickets of this prize level were also wisely purchased with the Power Play option that doubled winnings to $200 cash! 778 tickets matched three of the five lotto numbers, plus the Powerball number. These tickets are also each worth $100. There were 211 tickets matched 3+1 with Power Play option, doubled the winnings to win a total win of $200 each.
With nine ways to win, the Saturday night's drawing created 482,092 winning tickets nationwide with a total amount of $4,563,456 prizes.
America's favorite Powerball lottery can be played in 42 states, D.C. and the US Virgin Islands. Each play costs $2. Players can choose to spend 1 extra dollar to purchase the Power Play, which increases the prizes but not jackpot. The minimum Powerball advertised grand prize is $40,000,000. The annuity option is paid in 30 graduated payments in 29 years. Winners can choose one-time lump-sum cash payout option instead.
Sat Sep 24, 2016 Powerball Payout of U.S.
Numbers Matched
Prizes
# Winners
5 of 5 + Powerball(Jackpot)
$50,000,000
0
5 of 5
$1,000,000
1
California-1

4 of 5 + Powerball
$50,000
12
4 of 5
$100
352
3 of 5 + Powerball
$100
778
3 of 5
$7
22,017
2 of 5 + Powerball
$7
14,871
1 of 5 + Powerball
$4
105,453
Powerball Only
$4
239,288
Sat Sep 24, 2016 Powerball Payout of US(with PowerPlay)
Numbers Matched
Prizes
# Winners
5 of 5
$2,000,000
0
4 of 5 + Powerball
$100,000
3
4 of 5
$200
105
3 of 5 + Powerball
$200
211
3 of 5
$14
5,766
2 of 5 + Powerball
$14
3,912
1 of 5 + Powerball
$8
27,323
Powerball Only
$8
62,000
Sat Sep 24, 2016 Powerball Payout of New York(w/o PowerPlay)
Numbers Matched
Prizes
# Winners
5 of 5 + Powerball(Jackpot)
$0
0
5 of 5
$1,000,000
0
4 of 5 + Powerball
$50,000
0
4 of 5
$100
33
3 of 5 + Powerball
$100
73
3 of 5
$7
1,906
2 of 5 + Powerball
$7
1,247
1 of 5 + Powerball
$4
8,822
Powerball Only
$4
19,941
Sat Sep 24, 2016 Powerball Payout of New York(with PowerPlay)
Numbers Matched
Prizes
# Winners
5 of 5
$2,000,000
0
4 of 5 + Powerball
$100,000
0
4 of 5
$200
8
3 of 5 + Powerball
$200
7
3 of 5
$14
206
2 of 5 + Powerball
$14
128
1 of 5 + Powerball
$8
837
Powerball Only
$8
1,974
More Powerball Payouts
Powerball jackpot leaps to $60 million Wednesday; One player matched the first five numbers


Sunday, September 25th, 2016, 01:59 AM


The jackpot in the Powerball multi-state lottery game has been rolled up to $60 million. The cash option will be $40.7 million. ...... Read More »
Powerball jackpot rolls up to $50 million; 1 ticket matched the first 5 numbers


Thursday, September 22nd, 2016, 01:27 AM


The jackpot in the multi-state Powerball lottery drawing increased to $50 million for the Saturday drawing. The cash option will ...... Read More »
One ticket bought in Georgia won $244 million Powerball jackpot in Saturday night's drawing


Sunday, September 18th, 2016, 01:39 AM


A single ticket matched all 6 winning numbers in Saturday, September 17th, 2016's Powerball game drawing to win the projected $244 ...... Read More »
Enormous Powerball jackpot up for grabs Saturday night


Thursday, September 15th, 2016, 12:31 AM


Without a grand prize winner in the last drawing, the Powerball multistate lottery game has rolled over the jackpot to $244 ...... Read More »
Powerball jackpot rises to $222 million Wednesday, September 14th, 2016; Two tickets won the second prize


Sunday, September 11th, 2016, 01:32 AM


The estimated grand prize for Saturday night's drawing was $205 million. According to Powerball, nobody matched every number and ...... Read More »
The jackpot for Saturday's Powerball drawing soars to $205 million


Thursday, September 8th, 2016, 01:22 AM


The Powerball grand prize has jumped up to $205 million (cash option $141.2 million) for the next drawing in the multistate ...... Read More »
No jackpot ticket sold last night. Powerball jackpot rolls up to $186 million Wednesday, September 7th, 2016


Sunday, September 4th, 2016, 01:39 AM


The multi-state Powerball game jackpot has rolled up to $186 million dollars after there was no grand prize winner in Saturday's ...... Read More »
No one hit the jackpot last night. Powerball jackpot rolls up to $170 million


Thursday, September 1st, 2016, 01:57 AM


The grand prize in America's favorite Powerball lottery game continues to grow exciting players all across the nation. Since no ...... Read More »
No one matched all 6 numbers last night. Wednesday's Powerball jackpot climbs to $154 million


Sunday, August 28th, 2016, 01:40 AM


The Powerball multi-state lottery jackpot increased to $154 million (cash option $107 million) Wednesday night when there were no ...... Read More »
Saturday's Powerball jackpot breaks to $142 million; 2 players matched the first 5 numbers


Thursday, August 25th, 2016, 01:06 AM


No player won Wednesday night's Powerball lottery drawing, worth $127 million, bringing the estimated grand prize on Saturday to ...... Read More »
New York Powerball
SUN MON TUE

WED

THU FRI

SAT


Next Draw: Wed Sep 28, 2016
$60.00 Million
Change: +$10.00 Million
Home | About Us | Privacy Policy | Site Map | Terms of Use | Contact Us
NYLOTTERYX.COM is not associated with the official New York State Lottery. The information contained in this website is provided for informational purposes only. Every effort has been made to ensure that the winning numbers and other information posted on this website are accurate. No valid claim may be based on the winning numbers or other information contained on this website. NYLOTTERYX.COM makes no warranties, guarantees or representations, of any kind, express or implied, as to the content, accuracy, completeness, reliability or timeliness of the information contained in this website or in the sites of any links provided herein. The information should always be verified by contacting the Official Lottery before it is used in any way. In the event of a discrepancy between the numbers posted on this website and the official winning numbers, the official winning numbers shall control.