The jackpot for Tuesday's Mega Millions drawing soars to 370,000,000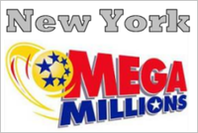 Updated: Saturday, July 2, 2022 01:33 AM
No player hit all the Mega Millions game five lotto numbers plus the Mega Ball number for Friday, July 1st, 2022 (that includes you) so 360,000,000 jackpot will keep growing bigger. No worries. That just gives us all an opportunity to win an even larger Mega Millions game top prize when the upcoming drawing happens on Tuesday, July 5th, 2022. By then the estimated grand prize is expected to leap to 370,000,000. The cash option stands at a projected $213.3 million up for grab. The numbers from Friday, July 1st, 2022 drawing were 01, 27, 29, 38, 62 and the Mega Ball was 12, Megaplier was 3. No one won the Mega Millions grand prize in the past 908 draws since Friday, October 4th, 2013.One lucky player from Maryland walked away with $189 million grand prize in Tuesday, October 1st, 2013 drawing.
Though there was no jackpot winner Friday evening, Mega Millions did produce some big winners. There were 3 lucky players that matched all 5 numbers and won the 2nd prize. The 3 lucky ticket(s) bought in , each won one quarter million dollar cash by matching all 5 white ball numbers.
Other prizes won Friday night included 22 tickets that matched four white ball numbers plus the Mega Ball and won $10,000. Other prizes won Friday evening included 423 tickets that matched four lotto numbers and won $500. 1337 tickets matched 3 of the 5 lotto numbers, as well as the Mega Ball number. These tickets are also each worth $200.
With nine different ways to win, there were a total of 1,959,516 winning tickets sold nationwide in the Friday, July 1st, 2022 drawing.
Mega Millions is a consortium involving 44 state lotteries. It holds the record biggest jackpot in North American lottery history. Roughly 50% of the Mega Millions sales goes back for the players in prize winnings. Roughly 15% goes to retailer commissions and lottery operation expenses. About 35% total sales is used in government services, education and charities in the participating states. Mega Millions drawings occur every Tuesday and Friday at 10:59 PM Eastern Time. To play Mega Millions, choose 5 numbers from 1 to 70 and pick 1 Mega Ball number from a set of 25. Each play costs $1. In some states, players can choose to spend 1 extra dollar to buy the Megaplier option, which multiplies the prizes 2 to 5 times except grand prize. The minimum Mega Millions jackpot starts at $40,000,000. The annuity option is paid in 30 equal yearly installments. Winners may select one time lump-sum cash payout instead.
Fri Jul 01, 2022 MEGA Millions Payout of U.S.
Numbers Matched
Prizes
# Winners
5 of 5 + Megaball
$360,000,000
0
5 of 5
$1,000,000
3
4 of 5 + Megaball
$10,000
22
4 of 5
$500
423
3 of 5 + Megaball
$200
1,337
3 of 5
$10
31,026
2 of 5 + Megaball
$10
28,808
1 of 5 + Megaball
$4
223,467
Megaball Only
$2
536,784
Fri Jul 01, 2022 MEGA Millions Payout of New York(w/o Megaplier)
Numbers Matched
Prizes
# Winners
Fri Jul 01, 2022 MEGA Millions Payout of New York(with Megaplier)
Numbers Matched
Prizes
# Winners
More MEGA Millions Payouts
The jackpot for Tuesday's Mega Millions drawing soars to 370,000,000


Saturday, July 2nd, 2022, 01:33 AM


No player hit all the Mega Millions game five lotto numbers plus the Mega Ball number for Friday, July 1st, 2022 (that includes ...... Read More »
The jackpot for Friday's Mega Millions drawing skyrockets to 360,000,000


Wednesday, June 29th, 2022, 01:05 AM


No one hit all the Mega Millions game six numbers for Tuesday, June 28th, 2022 (that includes you) and the 333,000,000 grand prize ...... Read More »
Tuesday's Mega Millions jackpot increases to 333,000,000; One second prize ticket sold


Saturday, June 25th, 2022, 01:41 AM


The Mega Millions lottery grand prize has been pumped up to an estimated 333,000,000 (cash value $185.6 million) for the next ...... Read More »
No jackpot winning ticket sold last night. Friday's Mega Millions jackpot breaks to 312,000,000


Wednesday, June 22nd, 2022, 01:25 AM


The multi-state Mega Millions grand prize has jumped to a projected 312,000,000 dollars after there was no grand prize winner in ...... Read More »
The jackpot for Tuesday's Mega Millions drawing skyrockets to 290,000,000


Saturday, June 18th, 2022, 01:10 AM


There were no Mega Millions grand prize winners for Friday's 273,000,000 dollar drawing, so the grand prize will build to a ...... Read More »
No ticket matched all 6 numbers last night. Huge Mega Millions jackpot up for grabs Friday night


Wednesday, June 15th, 2022, 12:47 AM


Without a grand prize winner in the last drawing, the Mega Millions multistate lottery game has rolled over its grand prize to ...... Read More »
The jackpot for Tuesday's Mega Millions drawing soars to 247,000,000


Saturday, June 11th, 2022, 01:53 AM


The Mega Millions game jackpot has jumped up to 247,000,000 (cash value $140.6 million) for the next drawing in the multistate ...... Read More »
Nobody matched all 6 numbers. Friday's Mega Millions jackpot increases to 226,000,000


Wednesday, June 8th, 2022, 12:56 AM


The grand prize in the Mega Millions multistate lottery game continues going up and will be up to a projected 226,000,000 for the ...... Read More »
Huge Mega Millions jackpot up for grabs Tuesday night


Saturday, June 4th, 2022, 01:28 AM


Wall Street is not the only place where fortunes are made and lost these days. One fortune will be up for grabs on Tuesday, when ...... Read More »
Friday's Mega Millions jackpot climbs to 189,000,000; One second prize ticket sold


Wednesday, June 1st, 2022, 01:22 AM


No one won Tuesday night's Mega Millions game drawing, worth 170,000,000, bringing the estimated grand prize on Friday to ...... Read More »
New York MEGA Millions
SUN MON

TUE

WED THU

FRI

SAT


Next Draw: Tue Jul 5, 2022
370,000,000
Change: +10,000,000