Mega Millions jackpot climbs to 305,000,000 Tuesday, November 29th, 2022; 1 player won the second prize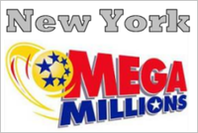 Updated: Saturday, November 26, 2022 01:53 AM
Tuesday's Mega Millions lottery grand prize will be worth an estimated 305,000,000 (lump-sum cash payout $158.2 million), because no one matched all five lotto numbers and the Mega Ball number in Friday night's drawing. The numbers from Friday night, November 25th, 2022 were 29-31-46-54-67 with Mega Ball number 18 and Megaplier 2. No one won the Mega Millions jackpot in the past 950 draws since Friday, October 4th, 2013.One lucky player from Maryland walked away with $189 million top prize in Tuesday, October 1st, 2013 drawing.
Although there was no jackpot winner Friday evening, some players still walked away with large winnings. There was only one 2nd prize winning ticket from Friday night's Mega Millions drawing, matching all 5 lotto numbers but not the Mega Ball number. The 1 second prize winning ticket(s) bought in IL won $1,000,000 cash each.
Other prizes won Friday night included 15 tickets that matched 4 white numbers as well as the Mega Ball and won $10,000. Other prizes won Friday night included 369 tickets that matched 4 lotto numbers and won $500. Other prizes won included 1001 tickets that matched 3 white numbers together with Mega Ball and won $200.
There were 111,474 Mega Millions winning tickets sold in the state of New York. There were 55737 grand prize winning tickets sold in the state of New York.
With 9 different prize levels, there were 1,534,274 winning tickets sold across the nation in the Friday, November 25th, 2022 drawing.
Mega Millions can be played in 43 states and Washington DC. Mega Millions uses a 5/70+1/25 system from which winning numbers are chosen. The minimum Mega Millions jackpot is 40 million dollar. The annuity option is paid in 30 equal annual payments. Winners can select one-time lump-sum cash payout option instead.
Fri Nov 25, 2022 MEGA Millions Payout of U.S.
Numbers Matched
Prizes
# Winners
5 of 5 + Megaball
$284,000,000
0
5 of 5
$1,000,000
1
4 of 5 + Megaball
$10,000
15
4 of 5
$500
369
3 of 5 + Megaball
$200
1,001
3 of 5
$10
24,024
2 of 5 + Megaball
$10
21,443
1 of 5 + Megaball
$4
168,929
Megaball Only
$2
420,221
Fri Nov 25, 2022 MEGA Millions Payout of New York(w/o Megaplier)
Numbers Matched
Prizes
# Winners
5 of 5 + Megaball
$0
0
5 of 5
$1,000,000
0
4 of 5 + Megaball
$10,000
1
4 of 5
$500
30
3 of 5 + Megaball
$200
85
3 of 5
$10
1,806
2 of 5 + Megaball
$10
1,635
1 of 5 + Megaball
$4
12,739
Megaball Only
$2
32,206
Fri Nov 25, 2022 MEGA Millions Payout of New York(with Megaplier)
Numbers Matched
Prizes
# Winners
5 of 5
$2,000,000
0
4 of 5 + Megaball
$20,000
0
4 of 5
$1,000
9
3 of 5 + Megaball
$400
13
3 of 5
$20
275
2 of 5 + Megaball
$20
231
1 of 5 + Megaball
$8
1,849
Megaball Only
$4
4,858
More MEGA Millions Payouts
Mega Millions jackpot climbs to 305,000,000 Tuesday, November 29th, 2022; 1 player won the second prize


Saturday, November 26th, 2022, 01:53 AM


Tuesday's Mega Millions lottery grand prize will be worth an estimated 305,000,000 (lump-sum cash payout $158.2 million), because ...... Read More »
Mega Millions jackpot rises to 284,000,000; One second prize ticket sold


Wednesday, November 23rd, 2022, 01:44 AM


The Mega Millions grand prize has jumped up to 284,000,000 (cash option $144.8 million) for the next drawing in the multistate ...... Read More »
The jackpot for Tuesday's Mega Millions drawing soars to 259,000,000


Saturday, November 19th, 2022, 01:09 AM


The jackpot in America's favorite Mega Millions lottery is on the move. Because no player correctly matched all 5 white ball ...... Read More »
Huge Mega Millions jackpot up for grabs Friday night


Wednesday, November 16th, 2022, 01:34 AM


There were no Mega Millions game grand prize winners for Tuesday's 207,000,000 dollar drawing, so the jackpot will go to ...... Read More »
No jackpot winning ticket sold. Tuesday's Mega Millions jackpot breaks to 207,000,000


Saturday, November 12th, 2022, 01:37 AM


The projected grand prize for Friday night's drawing was 189,000,000. According to Mega Millions, no one hit every number and the ...... Read More »
Mega Millions jackpot goes to 189,000,000 Friday, November 11th, 2022; Four tickets won the second prize


Wednesday, November 9th, 2022, 12:44 AM


The jackpot in America's favorite Mega Millions lottery is on the move. Since no player correctly hit all six winning numbers in ...... Read More »
Tuesday's Mega Millions jackpot jumps to 154,000,000; 2 second prize tickets sold


Saturday, November 5th, 2022, 01:58 AM


Tuesday's Mega Millions lottery grand prize leaped to 154,000,000, since no one matched all five lotto numbers and the Mega Ball ...... Read More »
Mega Millions jackpot climbs to 119,000,000; 7 tickets matched the first five numbers


Wednesday, November 2nd, 2022, 01:29 AM


There has been another rollover in the grand prize for the multistate Mega Millions game - to 119,000,000. The cash option stands ...... Read More »
Tuesday's Mega Millions jackpot jumps to 87,000,000; 3 tickets matched the first 5 numbers


Saturday, October 29th, 2022, 12:30 AM


There has been another rollover in the jackpot for the multistate Mega Millions game - to 87,000,000. The lump-sum cash payout ...... Read More »
No one won the jackpot last night. Friday's Mega Millions jackpot rolls up to 64,000,000


Wednesday, October 26th, 2022, 01:16 AM


The Mega Millions lottery grand prize has jumped up to an estimated 64,000,000 (cash option $31 million) for the next drawing in ...... Read More »
New York MEGA Millions
SUN MON

TUE

WED THU

FRI

SAT


Next Draw: Tue Nov 29, 2022
305,000,000
Change: +21,000,000