New York Lotto Results, Intelligent Picks, Lotto Wheels
Updated: Saturday, November 26th, 2022 12:32 PM
New York Lotto | New York Lotto | New York Lotto Results
#
Draw Date
Winning Numbers
Bonus
Sat Nov 26, 2022
Wed Nov 23, 2022
Sat Nov 19, 2022
Wed Nov 16, 2022
Sat Nov 12, 2022
Wed Nov 09, 2022
Sat Nov 05, 2022
Wed Nov 02, 2022
Sat Oct 29, 2022
Wed Oct 26, 2022
Place mouse over or click to view


New York(NY) Lotto Prizes and Odds

New York Lotto News and Payout for Saturday, November 26th, 2022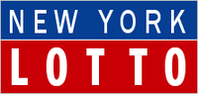 Updated: Sunday, November 27, 2022 01:43 AM
There were no New York Lotto jackpot winners for Saturday's 11,900,000 dollar drawing, so the grand prize will roll up to 12,300,000 Wednesday, November 30th, 2022. The winning numbers from Saturday, November 26th, 2022 night's drawing were 05, 18, 24, 27, 39, 46 with bonus number 35.
While there was no grand prize winner Saturday evening, New York Lotto did produce some big winners. A total of 9 lucky tickets won the third prize and each collected $1,397 cash. With five different ways to win, the Saturday night's drawing generated 13,862 winning tickets across the state of New York with a total amount of $39,926 prizes.
New York Lotto drawings are held 2 times a week every Wednesday and Saturday night at 11:21 PM Eastern Time. To play New York Lotto, go to any lottery retailer. Pick up a playcard and pick 6 numbers from 1 through 59. The overall odds of winning is about 1 to 46. The chances of winning New York Lotto jackpot are about 1 in 45 million. The minimum New York Lotto grand prize is $2 million. If no one wins the grand prize, the top prize pool fund will be carried over to the next jackpot. If no second prize winners, the second prize pool money will be added to the second prize pool for the next draw.
Click here for detailed information of New York Lotto payout and news.
About New York Lotto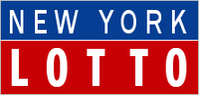 New York Lotto is a popular jackpot game offered by the immensely popular New York Lottery. This company has been in business in 1967 and it has generated more than $34 billion revenue which has directly benefited the field of education. This makes it one of the oldest lotteries run by a state government in the United States. Only New Hampshire has an older lottery. As a matter of fact, most people do not know that lotteries were first started as a means of raising much needed funds for various social projects such as bridges, roads, schools and even churches. This company also generates more sales than any other lottery in the United States.
There is no doubt that New York Lotto is not as popular as some of the other jackpot lotteries from New York Lottery, but it is nevertheless a game that generates a lot of business. The New York Lotto offers a fixed payout of 40% as its prize. New York Lotto jackpots start at $3,000,000 (this sum is paid out in 26 graduated installments). However, rollovers have come down to $300,000 starting from the weekend of Thanksgiving last year (2012). Prior to that, the rollovers were $500,000. There is no denying the fact that the size of the jackpot has come down over the years. Just two decades ago the jackpot had reached $10,000,000 thanks to a single rollover.
The New York Lotto is drawn every week on Wednesdays and Saturdays at 11:21 pm. Each play of $1 entitles a person to 2 games. One of the biggest advantages of this game is that it is very easy to play. The jackpot winner has to match all 6 numbers. If more than one person matches these numbers then they will have to share the jackpot equally.
How to play New York Lotto?
There are a few simple steps involved in playing New York Lotto. They are:
Start by getting a New York Lotto playcard. This should not be very difficult because the playcards are available by any retailer who sells New York Lottery products. You can check on the internet to find out which place is closest to you. Each New York Lotto playcard consists of 10 game panels. Each of these game panels has a grid of numbers starting from 1 and ending at 59.
You then need to select any 6 numbers and mark them in your New York Lotto playcard. Remember that the jackpot will be determined on the basis of 6 numbers. Keep in mind that you can only use the numbers printed on the playcard which are between 1 and 59.
Use a pen with black or blue ink (or even a pencil) to mark out the numbers of your choice. You cannot use a pen that has ink of any other color. Also, you cannot use anything but a pencil or a pen to fill out the desired numbers on your New York Lotto playcard. If you do not wish to choose the numbers yourself then you could go for the Quick Pick option. By this option you permit the computer to select numbers for you perfectly randomly.
Choose the amount that you wish to wager. If you wish to play all 10 game panels then you have to pay $5. If you wish to play only 2 games then you have to pay $1.
There is no need to choose your payout option when you are buying the New York Lotto ticket. However, you do need to make this decision in case you win a New York Lotto jackpot. You can choose to be paid the prize amount in cash or as an annuity. Keep in mind that you need to make this decision within 60 days of claiming the prize.
You then need to return your completed New York Lotto playcard to the retailer so that he or she can process it. Once you receive a ticket against your playcard it means that it has been processed. Be sure to check that you get a ticket for each playcard that you submit to the retailer after completing the details.
Check the ticket before you leave the retailer. Since New York Lotto does not permit cancellation of its tickets, you need to make sure that the ticket has been printed with the correct date and numbers.
New York Lotto Bonus Numbers
New York Lotto has a second prize that can only be won on the basis of a Bonus Number. The person who is able to match 5 out of the 6 numbers marked on the playcard in addition to the bonus number will win the second prize. This is the seventh number and is drawn only for the second prize. This particular bonus number is not used to determine any other New York Lotto prize levels.
Subscription for New York Lotto
Regular players of New York Lotto can subscribe; this will enable them to get regular updates on the lottery and also get information about the latest drawings.
When can New York Lotto be played?
You can play New York Lotto on any day apart from draw nights from 4.00 am to 3.30 am. On draw nights the sales of playcards stops at 11.00 pm. Because there is generally a rush to buy tickets on these nights it is best for you to come to the retailer well in advance of 11.00 pm so as to avoid disappointment or being inconvenienced by long queues.
More About New York Lotto
If a particular New York Lotto drawing does not have a jackpot then the pool money for the first prize is automatically carried forward to the next jackpot. Similarly, if the drawing does not result in a second prize winner then the pool money for the second prize will be carried forward for the next draw and added to the second prize pool. Lotto Extra can be played by paying an additional $1 per playcard. Lotto Extra has more prize levels and the odds of winning cash prizes are also better. This add-on to the New York Lotto involves an extra bonus number over and above the initial bonus number. There will be three more prize levels in Lotto Extra, taking the total to eight.
New York Lotto
SUN MON TUE

WED

THU FRI

SAT


Next Draw: Wed Nov 30, 2022
12,300,000
Change: +400,000